IAPP - International Association of Privacy Professionals Uddannelse
---
The IAPP (International Association of Privacy Professionals) er branchestandarden, når det kommer til beskyttelse af personlige oplysninger. IAPP er ansvarlig for at udvikle og lancere globalt anerkendte legitimationsprogrammer, der hjælper privacy professionals med at udvikle deres karrierer og organisationer til at administrere og beskytte deres data.
Da data er et af de mest værdifulde aktiver, skal organisationerne udvikle den ekspertise, der er nødvendig for at erkende potentielle problemer, før de bliver et problem, og undgå større bøder og juridiske sanktioner.
Insoft Services' IAPP-akkreditering
Som officiel træningspartner giver Insoft Services adgang til akkrediteret IAPP Privacy Training på tværs af EMEA. Disse certificeringer er i overensstemmelse med ANSI/ISO/IEC 17024-standarden, hvilket betyder, at de er udviklet til at opfylde strenge krav og sikre, at de, der har IAPP-legitimationsoplysningerne, har de nødvendige færdigheder og viden til at udføre jobbet bedre end dem, der ikke gør det.
IAPP-træning
IAPP-træningen hjælper dig med at fremme din karriere som privacy professional. Insoft Services' træningsprogrammer giver adgang til officielt indhold, lærebøger, prøvespørgsmål, eksamenskuponer og 1 års IAPP-medlemskab.
Disse træningsprogrammer er specielt designet til fagfolk, der administrerer, håndterer og får adgang til data:
Sammenlign programmer for at vælge, hvad der passer til dig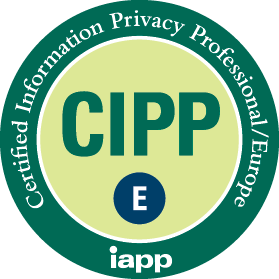 DEN WHATLaws
og forordninger
Juridiske
Overholdelse
Administration af oplysninger
Datastyring
Menneskelige ressourcer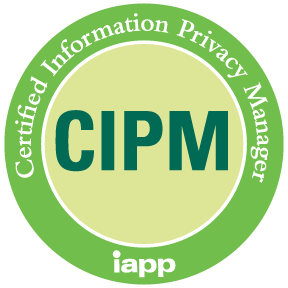 HVORDAN
Operationer
Risikostyring
Handlinger til beskyttelse af personlige oplysninger
Ansvarlighed
Revision
Analyse af beskyttelse af personlige oplysninger
HVORDAN
Teknologi
Informationsteknologi
Informationssikkerhed
Software Engineering
Beskyttelse af personlige oplysninger efter design
---
For dem, der ønsker at fokusere på EU's persondataforordning (GDPR), anbefaler vi CIPP/E- og CIPM-bundttræning for hurtigt at starte din GDPR-parathedsrejse.
Hvem skal deltage?
Alle, der er interesseret i databeskyttelse eller beskyttelse af personlige oplysninger, især fagfolk, der arbejder med love, regler og rammer for beskyttelse af personlige oplysninger, herunder advokater, advokater, advokater, compliancespecialister og juridiske personer og dem, der administrerer den daglige privatlivsoperation for virksomheder og organisationer, herunder databeskyttelsesansvarlige ( DPO'er), projektledere, ledere, HR og andre fagfolk inden for beskyttelse af personlige oplysninger.
Rådgivning om databeskyttelse
Implementering af databeskyttelse og overholdelse af GDPR-reglerne kræver mere end blot uddannelse af enkeltpersoner på tværs af organisationen. Vedtage en metode, der fungerer bedre for din virksomhed. Planlæg en aftale med vores eksperter i beskyttelse af personlige oplysninger.Læs mere >