Using Microsoft cloud tools for mobility and mobile office increases employee productivity and focuses on primary tasks.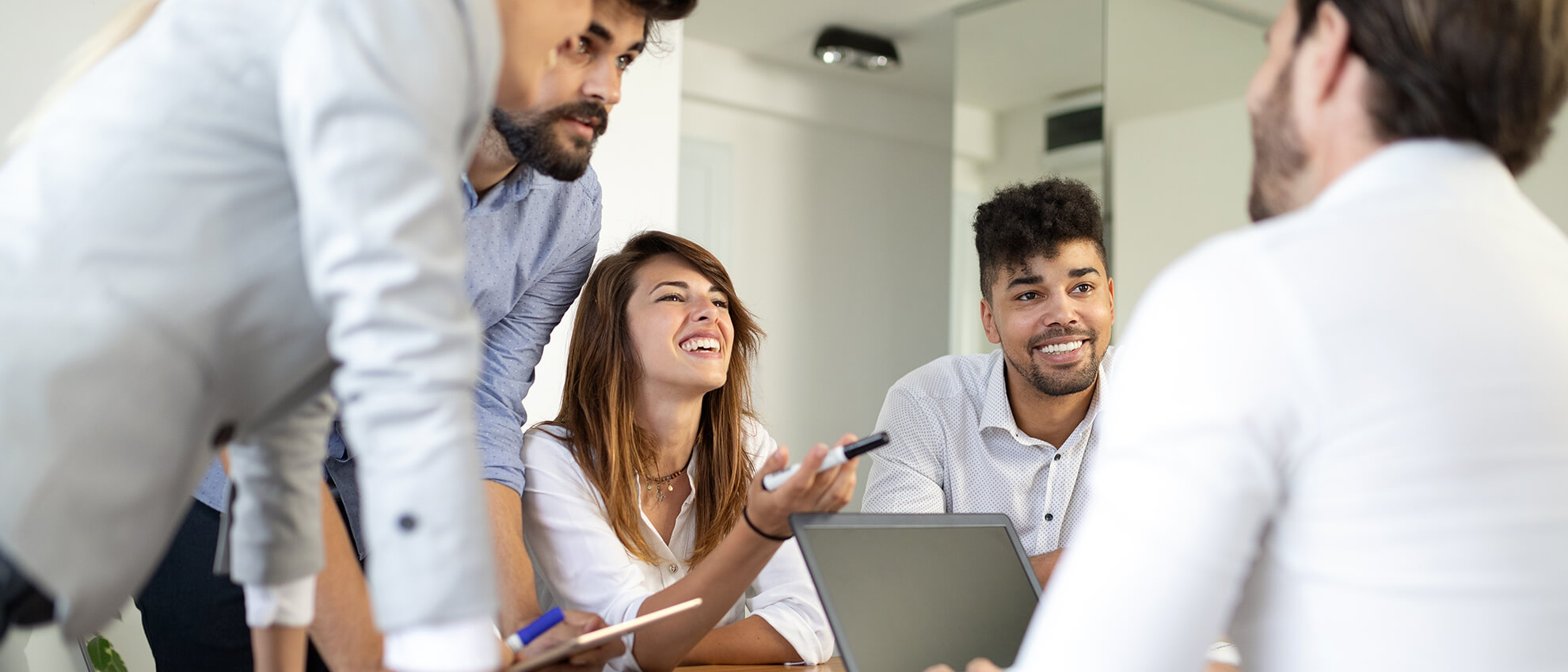 Employee's productivity depends on several parameters such as the work environment, the size of the team, the type of work tasks, the share of field activities and others. The introduction of mobility at work or the opportunity to work outside the firm's office can be a turning point in the way we work. The ability of an employee to complete his tasks outside the office and to submit reports on the work done while he is still in the field is perhaps one of the most important aspects of doing business. There are several aspects of worker mobility that can be divided into several categories:
Business communication: access to email, IM communication, internal social network, voice & video communication.
Access to business documents: Team documents, Minutes and meeting notes
Opportunity to submit business reports
Ability to view business reports
Access to customer data: Reports, Contact information, financial card
Collaboration with the remaining team: Document Sharing, Conference Calls, Social Networks
For all these categories, Microsoft offers solutions and products that fall into three basic pillars of mobile operations:
Although these three pillars are closely related, this text will focus primarily on the mobile office segment from a Microsoft Office 365 perspective.
Although Microsoft Office 365 shares the name with the popular office suite MS Office, it is basically a product that contains several additional components or more precisely services in the Cloud that facilitate or enable remote work. In addition to the classic office suite, Office 365 includes tools for communication, content sharing, cloud data storage, and online collaboration.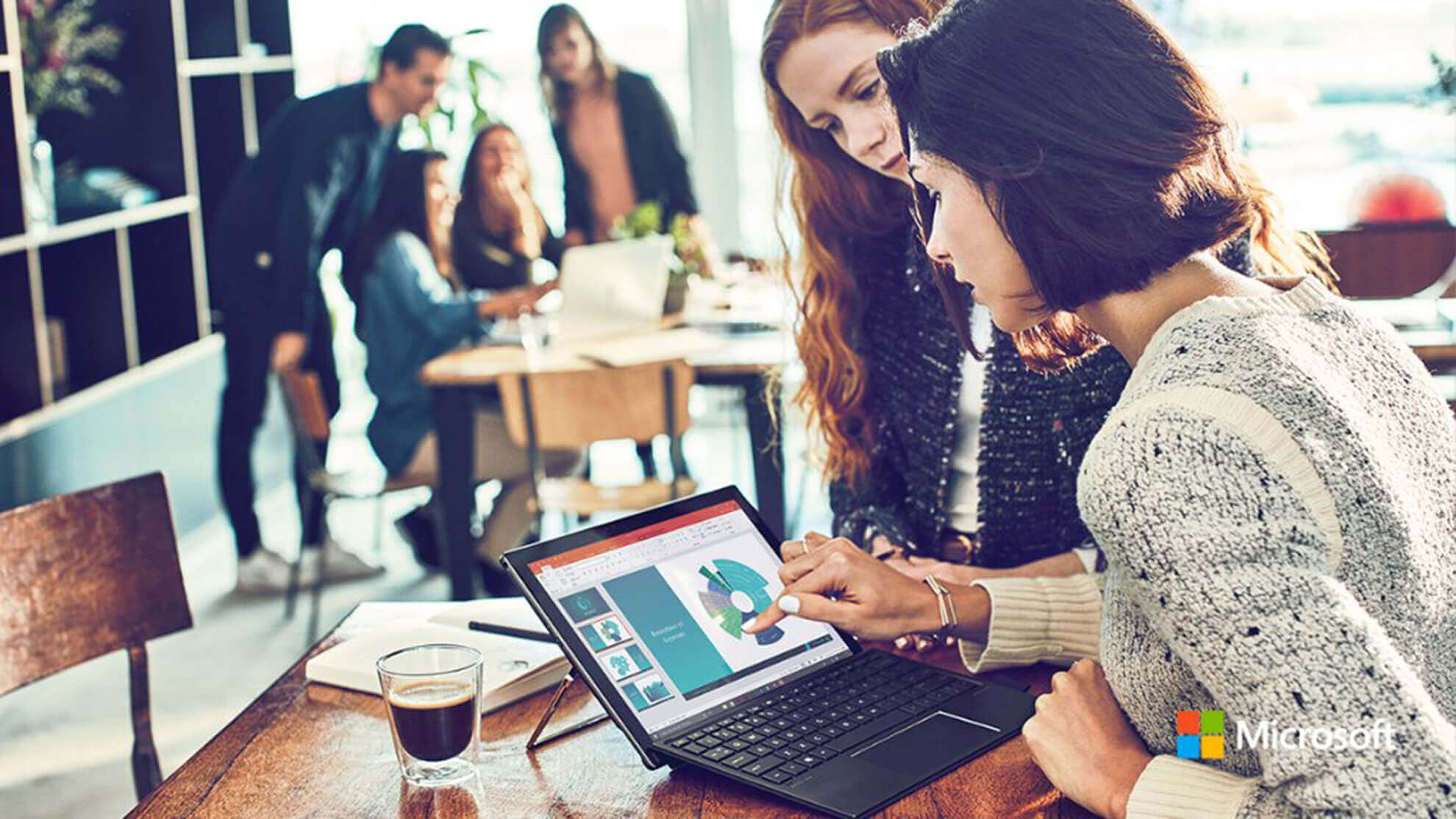 Communication between employees when needed
The daily work needs require all employees to be available and have access to basic communication systems. The mobile phone is an irreplaceable tool without which it is impossible today. However, in some cases it is necessary to establish a connection between several persons and to share a video of the people or to show presentation slides. Office 365 makes this possible via Exchange online with the included 50 GB inbox. Group communication is enabled by Microsoft Teams. Teams use a common interface to the communication services at the business level. The tool enables communication between multiple persons starting from the simplest text communication to audio and video connection with sharing presentations.
Collaboration and joint work
Working together in a team or preparing documentation from several employees is usually done in stages by passing the document from employee to employee for finishing and data entry. This approach makes it difficult if someone on the team needs to come back and make changes. Office 365 allows multiple team members to work and make changes to the same document at once. The system automatically marks which user accesses a particular paragraph of text or a table cell, thus significantly shortening the time required to create the documents.
Data storage in the Cloud
The need for centralized storage of documents and at the same time their protection from unwanted deletion or destruction is one of the most important functionalities of a business system, Office 365 provides this functionality through SharePoint online and OneDrive for Business tools that are integrated in the system. Using Microsoft Cloud as a storage medium for data and documents allows them to always be available to those who have access to them. At the same time, for each document, several previous versions are stored, which can be returned if the need arises.
Well-known office tools are still here
Of course, the name Office 365 comes from the fact that the already well-known MS Office suite is included in the suite. Not only that, but more so, because every user, in addition to the ability to use office tools over the Internet, can also install them on devices that he uses every day. This is allowed for a maximum of 5 devices such as PC, tablet, etc. as the applications run on Windows, Android, and iOS platforms. This allows users to use the devices that best suit them by platform or format.
Conclusion, Office 365 Cloud technology for Improved productivity
The Office 365 package with its applications and services provides the basic and most important component for employee mobility, ie. the opportunity to work always and everywhere. Giving employees the freedom to work where and when they need, on the devices that suit them increases productivity and improves the balance between work and off duty time.

More Blogs for you:
Relevant Exams: 70-345, MCSE, 70-334, MS-100, MS-101, MS-500