Insoft Academy specializes in providing professional and quality IT E-learning courses. With over 15 years of experience, we have educated thousands of students from all over the globe. We provide the most comprehensive and up-to-date curriculum, taught by the industry's leading experts. In addition, we provide our students with state-of-the-art e-learning facilities, as well as access to the latest tools.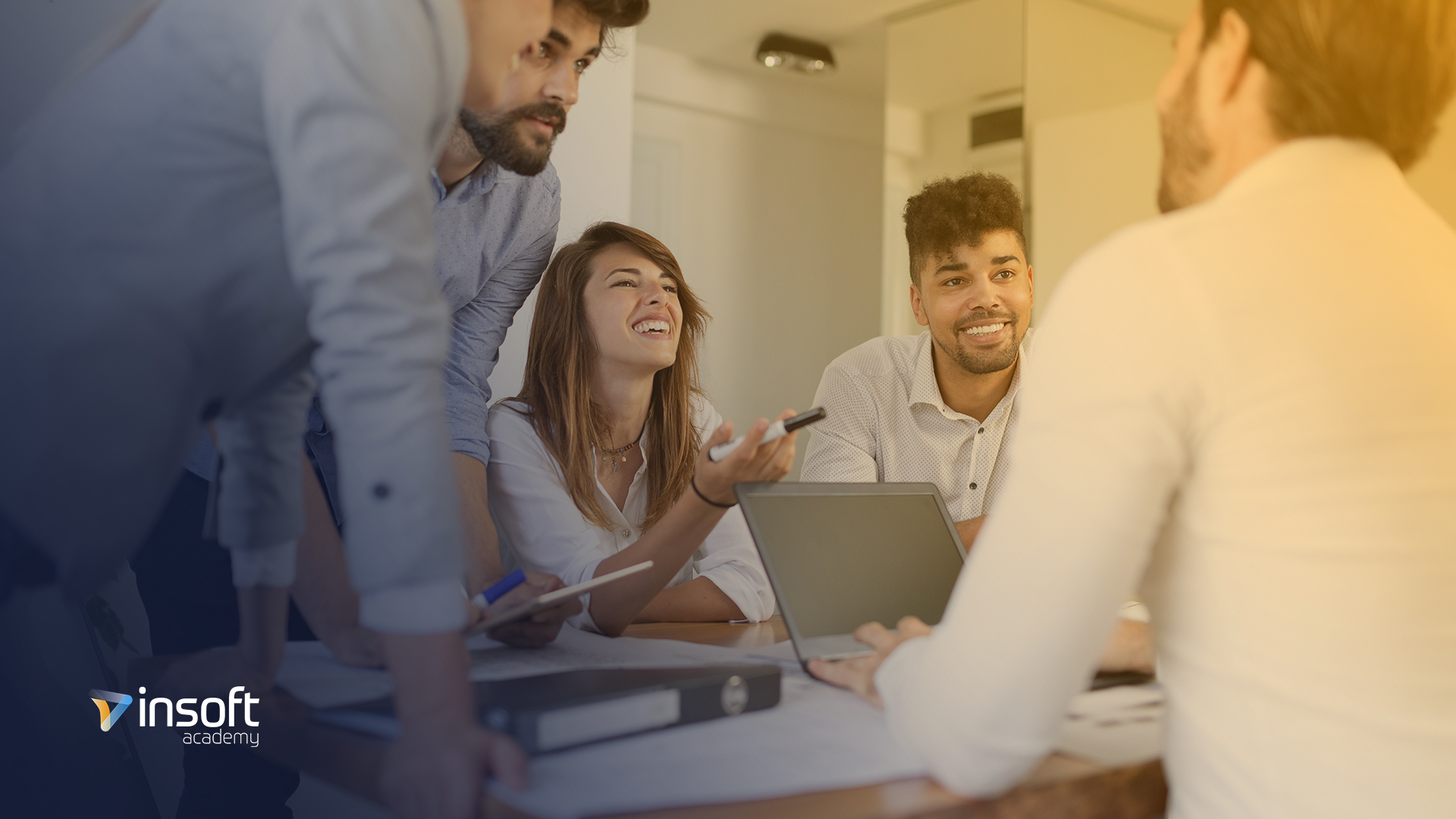 Insoft academy's primary course curriculum ranges from enterprise networking and network security to DevOps and cloud computing. These programs are designed to give our students the skills and knowledge they need to be successful in the industry.
Let's take a brief look at the courses that we provide.
The rapidly evolving digital world has brought with it new challenges in terms of network security. As more and more businesses move online, they are increasingly vulnerable to cyber attacks. This has made network security a vital concern for businesses of all sizes. Insoft Academy offers a range of network security courses that can help businesses protect their data and networks. Our courses cover topics such as intrusion detection, firewall configuration, and secure networking.

Network security is an important part of keeping your business safe from cyber attacks. By taking our courses, you'll learn how to identify and protect against common security threats. You'll also gain a better understanding of how to secure your network and keep your data safe. Insoft academy's security courses ensure that the students have the most up-to-date knowledge on the subject. Whether you are looking to protect your business from cyber attacks or simply want to learn more about network security, Insoft Academy can provide you with the knowledge and skills you need.
Microsoft training
Insoft academy's Microsoft office courses are a great way for students to get the skills they need to be successful in their future career. These courses will give students the opportunity to learn about the different features of each office program and how to use them to their advantage. With the skills learned in these courses, students will be able to confidently use these programs in their future job.

We provide a variety of Microsoft Office courses to help you get the most out of this popular suite of productivity software. From Excel to PowerPoint, we can help you master the basics or take your skills to the next level. Whether you're looking to improve your resume, get ahead at work, or simply learn something new, our Microsoft Office courses can help you reach your goals. So why wait? Get started today and see what you can achieve.
DevOps training
Insoft academy provides in-depth DevOps courses that cover everything from the basics of DevOps principles to advanced techniques for implementing DevOps practices in your organization. Our DevOps courses are designed for individuals who seek complete proficiency in the DevOps domain. Take a look at the courses we provide in the DevOps.
Enterprise Networking & Cloud computing
Insoft academy provides enterprise networking courses that cover everything from the basics of network infrastructure to more advanced concepts such as virtualization and cloud computing. Our courses are designed for IT professionals who want to learn more about enterprise networking and how to implement it in their organizations. Our courses cover topics like network design, administration, security, and more.

Whether you're looking to improve your skill set or build a stronger foundation in enterprise networking, we have a course that's right for you. Browse our enterprise networking courses.
Cybersecurity
Insoft Academy is proud to provide a variety of cyber security courses to help individuals and businesses stay safe in the ever-changing landscape of the internet. Our courses cover a range of topics, from the basics of cyber security to more advanced techniques for protecting your data. We also provide customized courses to fit the needs of your business or organization.

If you're looking to stay up-to-date on the latest cyber security threats and how to protect yourself, Insoft Academy is the perfect place for you. Students who complete these courses will be prepared to take on roles in cybersecurity and help protect their organizations from the ever-growing threat of cyberattacks. Our courses are created by industry experts and are constantly updated to reflect the latest changes in the cyber security landscape.