Fortinet`s ability to provide an integrated solution is widely recognised and the implementation of the FortiSandbox through the Security Fabric offers automatic protection with a slightly simple setup. Insoft FortiSandbox Starter Package is dedicated to Customers choosing to build an effective defense against advanced targeted attacks through the FortiSandbox capabilities, as the Real-time intelligent updating, to quote one.
The FortiSandbox Starter package provides the customer with top level Certifies Engineering support for deploying your FortiSandbox solution. All services will be delivered by skilled, trained and certified Professional Services Consultants.
FortiSandbox Starter Package is designed for Virtual Appliances, such as:
FortiSandbox VM (up to 40 VMs)


FortiSandbox 1000D


FortiSandbox 2000E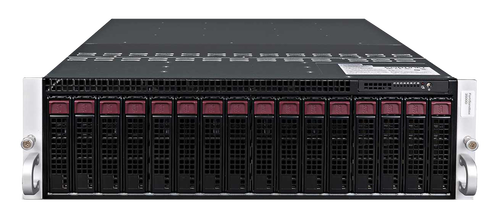 FortiSandbox 3500D
The FortiSandbox Starter Package will ensure a working configuration addressing an Integrated Fortinet Security Solution which includes FortiGate elements, FortiMail instances, FortiWeb, FortiClient (via FortiClient EMS), FortiADC.
FortiSandbox VMs up to a certain number, as well as Fortinet Security Solutions configuration for FortiSandbox integration including:
FortiGate – up to X AV Profiles for FortiSandbox integration
FortiMail – up to X AV Profiles for FortiSandbox integration
FortiWeb – up to X Upload Profiles for FortiSandbox integration
FortiClient – up to X FortiSandbox Profiles (via FortiClient EMS)
FortiADC – up to X FortiSandbox Profiles
Custom Quarantine Folder
Our Professional Services ensure you Post Implementation, Best Practice Configuration, Fine Tuning and Hardening as well as testing and documentation to have a configured, verified, working, documented and accepted working.
Optionally we propose a number of options for increasing the scope of youPackage, such as:
FortiSandbox configuration in Sniffer Mode
Preparation and deployment of Custom customer predefined VMs into FortiSandbox
Third Party integration with FortiSandbox via JSON API
Configuration of Network Shares for FortiSandbox inspection
Configuration of Quarantine`s for FortiSandbox
Configuration of FortinetSecurity Fabric integration/Malware − URL Packages redistribution
Configuration of White / Black lists
Configuration of remote logging
High Availability setup & failover testing − If multiple FortiSandboxs have been purchased, Insoft will set up a High Availability cluster and perform failover testing to ensure sandbox inspection in the case of hardware or link failure
Need help?
Larger projects or more complex configurations can be scoped out through our Certified Support Team.
Talk to our IT-Security Experts over the phone, and go through your specific requirements. They`ll help you find the right Fortinet Solution and Consulting Package that meets your expectations.
Send a message to our Customer Support Team!