Pre-COVID, nobody would have thought the future of Network Security is in the cloud. Data Centers are no longer the central access of applications and requirements for users and devices, as organizations are gearing towards remote workforce. While this approach has been very effective in keeping operations going during COVID, it also exposed the weakest link in security which is remote access. This direction seems to not go anywhere post-COVID, as experts suggest. And because of that, organizations are investing for new approaches to security.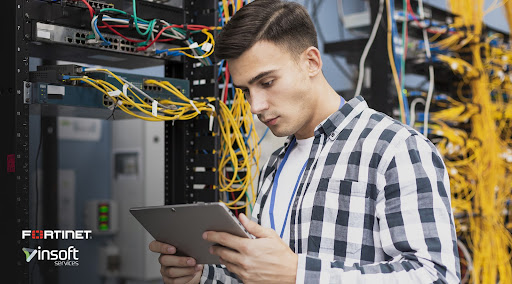 SASE: Convergence of Network and Security
Today, more user traffic is going into cloud services and more work is performed off-network. Operations are now more agile than ever and to support this, organizations resort to services delivered from the cloud that can be centrally managed. This is where Security Access Service Edge or SASE comes in.
SASE architecture provides the needed agility and flexibility in this remote workforce environment since organizations can provide quick access to critical business applications while providing robust security in a centralized way. This makes branching out easy and secure as security is brought remotely.

Fortinet's Approach: SASE on Security Fabric
Fortinet upped their SASE architecture approach, instead of just the isolated, cloud-only approach, FortiSASE offers SASE services as an extension of the Fortinet Security Fabric to extend and leverage the power of FortiOS. This means that FortiSASE users can have consistent protection to networks - dynamic or distributed with just a single powerful suite.
With FortiSASE, all the capabilities and tools are extended to the cloud like FWaaS, DNS, IPS, DLP, SWG, ZTNA and VPN, and Sandboxing. All of these make Fortinet's security solution the best at providing security at every network edge.
FortiSASE: Driver of Digital Innovation
It is undeniably true that adapting to remote workforce has forced organizations towards digital innovations, but Fortinet's SASE helped accelerate the pace by providing reliable connectivity, high performance, and enterprise-grade security to remote workforces and home offices. All these while keeping costs under control.